Machinery
---


Exclusive distributor in Sri Lanka for Mikasa Brand Compacting Equipment manufactured by Miksa Sangyo Company Limited of Japan.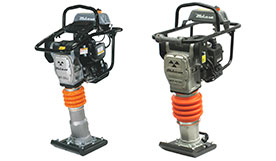 Tamping Rammer
Mikasa Brand Tamping Rammers are recognized as the industry standards for compacting cohesive soils and asphalt. Suitable for trench work, pipelines, patching etc…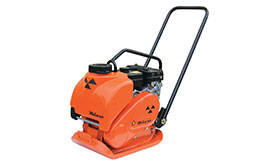 Plate Compactor
Mikasa Brand plate Compactors are recognized as the industry standard for compacting granular soils and asphalt.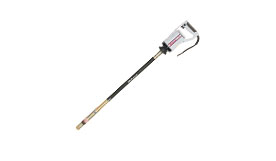 Internal Vibrator MGX -32
MGX type portable multi – purpose concrete vibrator has a new motor of front end closed type with a new cooling system allowing enhanced by covering the switch to eliminate trouble due t otherwise entering motor. MGX type portable multi-purpose concrete vibrator is extremely safe against leak accident as it employs a double insulation type motor. Its body being of engineering plastic that is hard to break even dropped .It is not only light weight but mortar in unlikely to get on, for easy services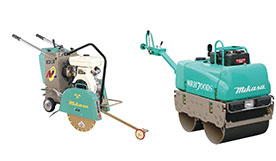 Other Products
Concrete Cutter | Vibrating Roller | FC-401 - Frequency & Voltage Convertor with High cycle Concrete Vibrators | FU-1620 Frequency Invertor with Vibrator | GE 5LE – Power Drive Unit with Poker Vibrator | Internal Vibrator – MGZ-F100A -05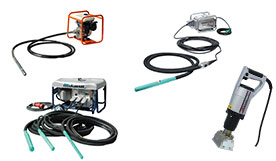 ---


PENUMATIC AND HYDRAULIC EQUIPMENT Exclusive distributor in Sri Lanka for TOKU Brand Hydraulic and pneumatic demolition tools manufactured by TOKU Pneumatic Company Limited of Japan quality Tools for Professionals.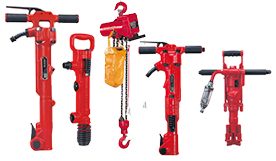 CONSTRUCTION & MINING
Clay Diggers | Concrete Breakers | Rock Drills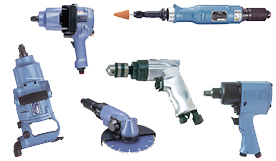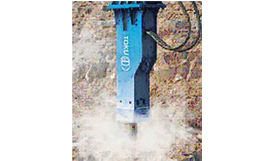 Hydraulic Breaker
Simple construction, Fewer parts, Easy maintenance, Lower running cost, Silenced or Plate Type Brackets, Only two moving parts Piston and Control valve, Low recoil energy Piston : Tool = 50 : 50, Grease port for automatic greasing system, Non accumulator system for all models, Under water application (use the under water specifications). Durable oval retainers for medium and large models TOKU TPB-paving breaker series is designed to deliver the power and durability necessary for a variety of construction and plant maintenance applications such as breaking heavy concrete, reinforced concrete, frozen ground, macadam, boulders and pavements.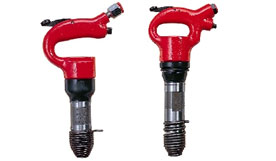 CHIPPING HAMMER (THH SERIES)
Amenity-rich Technology for Both People and the Earth- Worldwide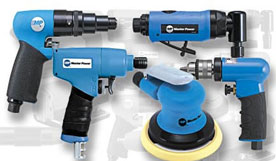 Air Tools
Toku offers a range of Air Tools for Automotive and General Industry such as : Drivers, Ratchets, Impact Wrenches, Impact Wrenches, Angle Grinders and straight Grinders, 6mm Grinders, Drill, Zig Saw Scaling Hammers, Needle Scalars, Hammers, Flux Chippers, Sanders
MEUDY
---
Submersible Sludge Pumps manufactured to European Standards by Zhejiang Fengyuan Pump Industry Co., Ltd of China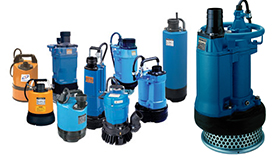 Amenity-rich Technology for Both People and the Earth- Worldwide, Full range of Submersible Pumps single phase, 3 phase ranging from 50mm-250mm.Discharge port including specially designed pumps for special applications, High head dewatering pumps
---


Exclusive distributor in Sri Lanka for Symtec Brand Stationery Concrete Pumps manufactured by Symtec Co., Ltd of Japan
STATIONERY CONCRETE PUMP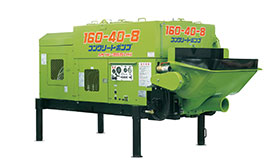 The ideal mechanism realizes 560m transmitting distance horizontally and 90m vertically.
---


Centrifugal Slurry Pumps manufactured by Excellence Pump Industry Co., Ltd of China
SLURRY PUMPS