About PEONEX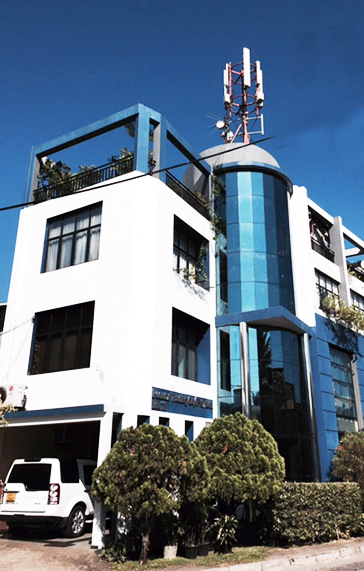 Peonex Trading Company is proud to have a dedicated staff to provide timely and efficient services to its customers.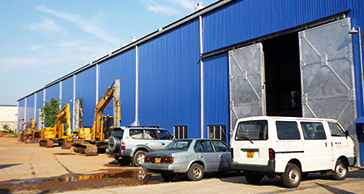 Peonex Trading Company (Pvt) Ltd was incorporated as a private limited liability company under companies Act No. 17, 1982 of Sri Lanka in the year 1988.
Since then Peoenx Trading Company has acquired sold distributorships in Sri Lanka for a range of Construction machinery produced by reputed manufactures world wide. Today Peoenx Trading Company is holding distributorships in Sri Lanka for the following products
Heavy Duty Premium Quality Diesel Engine Parts manufactured by Federal Mogul Corporation of USA
Mikasa Brand Compacting Equipments manufactured by Mikasa Sangyo Company Ltd of Japan
Toku Brand Pneumatic and Hydraulic Breakers including Demolishing Tools manufactured by Toku Pneumatic Company Ltd of Japan
Symtec Brand Concrete Pumps (Stationary Type) manufactured by Symtec Co., Ltd of Japan
Meudy Brand Submersible Pumps manufactured by Zhejiang Fengyuan Pump Industry Co., Ltd of China
TAS Brand Final Drive, Power Train and Universal Joints manufactured by Tractor Automobile Parts s.p.a of Italy
Kyokuto Brand Concrete Pumps manufactured by Kyokuto Kaihatsu Kogyo Co., Ltd of Japan
VDO Brand Meters & Gauges manufactured by Continental Corporation of USA
RCP Brand Starter Motors & Alternators manufactured by RCP Inc of Canada
Excellence Brand Slurry Pumps manufactured by Excellence Pump Industry Co.Ltd of China
In the year 2005 Peoenx Trading Company established a high tech engineering workshop for maintenance of Construction Machinery in collaboration with Maruki Company Ltd of Japan under the name of Maruki Lanka Engineering (Pvt) Ltd under BOI section 16 in order to provide a better service to it's customers. The maintenance and technical support services for the products sold by Peoenx Trading Company are efficiently and cost effectively handled by this company. In 1988, Peoenx Trading Company was established with a capital of SLR 10 million. Today the company employees 36 members plus a board of directors of five including a Chairman / Managing Director.
We are proud to announce today Peoenx Trading Company is a well established and a reputed organization enjoying a decent market share in Sri Lanka in the Construction equipment industry.
As a further step in view to strengthen the ability and capacity of Peoenx Trading Company to provide an improved and an efficient service to its customers where Japanese products and services are concerned, Peoenx has appointed Bangi Company Ltd of Kochi Japan as their official agent in Japan.
Contact Person - Mr.Hiroyuki Wada / Managing Director. | Address -2-4-10, Harigi-Kita, Kochi-city, 780-8087, JAPAN. | H.P.: +81-90-4786-5554 | FAX: +81-88-850-0355 | E-mail: one@coda.ocn.ne.jp
Vision & Mission
"Partnering with technology to achieve engineering solutions" in the construction machinery industry with a dedicated staff to provide highest possible satisfaction to our customers efficiently and cost effectively according to their needs.